Import, export and delete 301s in bulk on Shopify. Drag the link below to your bookmarks area. To use, go to your Shopify Admin area and click the bookmark.
The input area accepts either space-delimitted or tab-delimitted redirects. The old url comes first, then the new url. The primary motivation for this was so that you could simply copy and paste from a spreadsheet to upload redirects in bulk.
Here's what the UI looks like: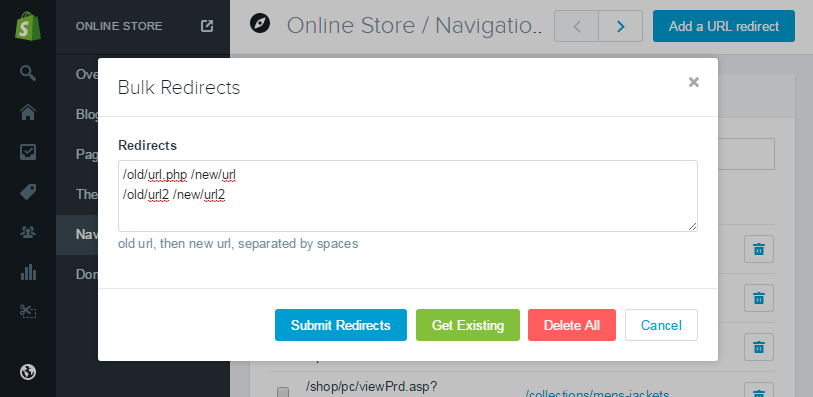 The source code is here.